Style
Guided movement and meditation are such great tools for relaxation and connecting with our bodies and internal experiences. Everyone should be given access to these tools and reap the many benefits they can bring.
Classes are beginner friendly (honestly). Your practice should challenge you but also meet you where you are…so no pretzel/knot shapes or pulling ligaments to get into awkward poses.
The class size is also small and intimate (max 5 people), creating a cosy atmosphere with plenty of opportunity for student teacher interaction. Another benefit of having a tiny class is that you have access to an extensive selection of teas.
My class style is primarily focused on paying attention to the patterns and quality of the breath and combining this with mindful movement. Many of my sequences take inspiration from the work of Julie Martin, Donna Farhi, and Svastha yoga.
I incorporate a mixture of intuitive somatic movement (tuning into your body and what it needs) with restorative postures ( long held, comfy positions) and traditional yoga poses that can be adapted to suit students.
I enjoy using props as standard and there is always a modification for every posture. I just ask that you disclose any injuries or relevant conditions that you feel might need to be taken into consideration at the beginning of the class.
I also like to use ambient music and essential oils diffused in the air during certain parts of the class to enhance the relaxed atmosphere and there's even a hammock if you fancy taking your relaxation up a notch.
Class Format
Each class begins with a grounding check- in, designed to bring you into a state of calm. Progressing through a series of gentle movements aimed to create strength and guide exploration within each individual.
Classes are guided by the student's energy levels and can vary depending on seasonal themes, weather and any other beads of creativity that pop up along the way.
We'll often end with guided breathwork (Pranayama), relaxation (Savasana) and meditation.
Hopefully students can come away from class feeling empowered enough to bring some of the techniques into a regular home practice. Even if it's just a morning stretch and a wriggle, followed by a couple of long breaths.
Prices
1st class - £5
8 class pass - £48 (£6 per class) valid for up to 3 months
Drop in rate - £7 per class
Concessions drop in: £6
Private 1:1s - £40/ £35 Concession for 1 hr 30
Concessions: Unemployed, Over 65, Student, NHS
To book onto a class email me with the dates you are interested in attending and let me know if you're unable to attend a class you've booked to make room for others.
Pay on the day either via cash or bank transfer.
Timetable
Please try to arrive no earlier or later than 10 minutes before scheduled time.
---
Contact
Email: info@release-relax.co.uk
Tel: 07738637215
Location:
Flat 2 , 142 Withington Rd
Whalley Range
M16 8FB
About Imogen
I found my way into yoga and somatic movement from going along to classes with my mum as a teenager. Having dipped my toes into the waters of various styles over the past 14 years, I struggled to find any one, single school that I was drawn to.
Since moving to Manchester in 2015, and embarking on my 200hrs teacher training with Yogacampus in 2018, I discovered the classes of Jane Craggs, Louise Tanner and Karen Hadgett and have been deeply influenced by their wealth of knowledge and permissive approach to yoga.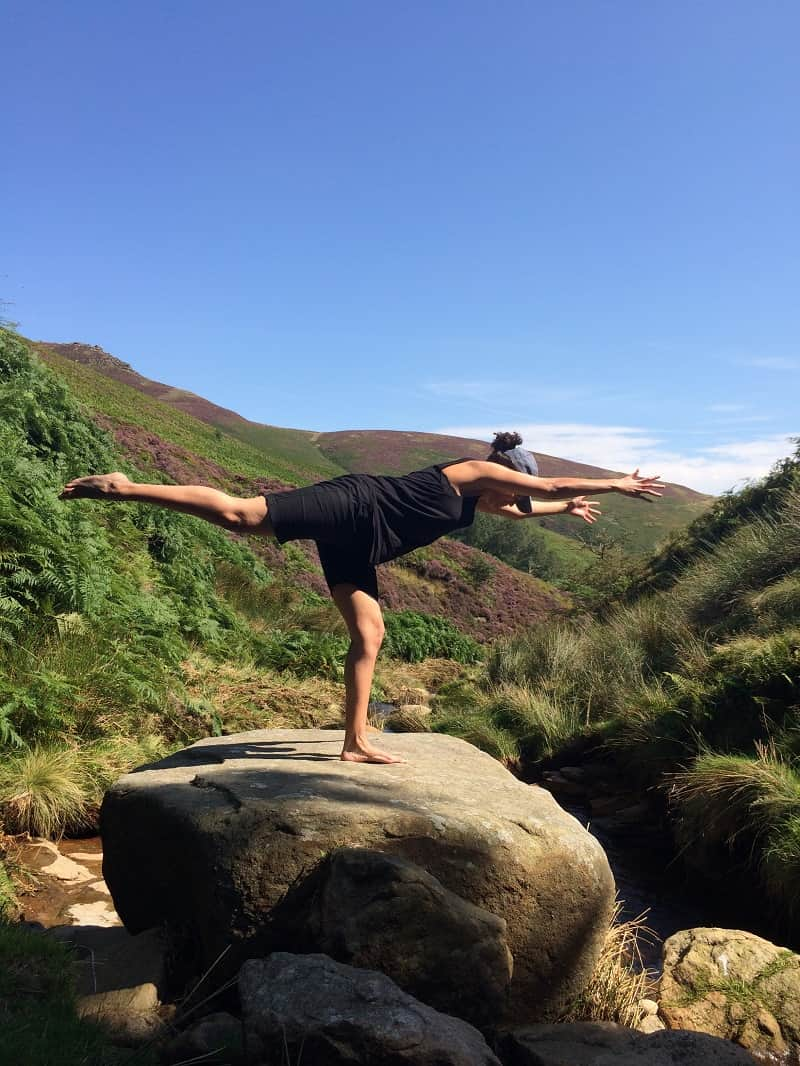 The Space
A bright room with high ceilings and interesting features. Ambient lighting, candles and plenty of props. Space for 5 people max. There are steps to access the front door, please ring the doorbell on the bottom row (may need to look closely at numbers as it's not in the place you might expect). Free on street parking available to the front.